Zakiyya Adam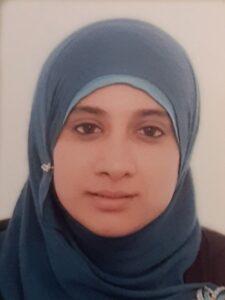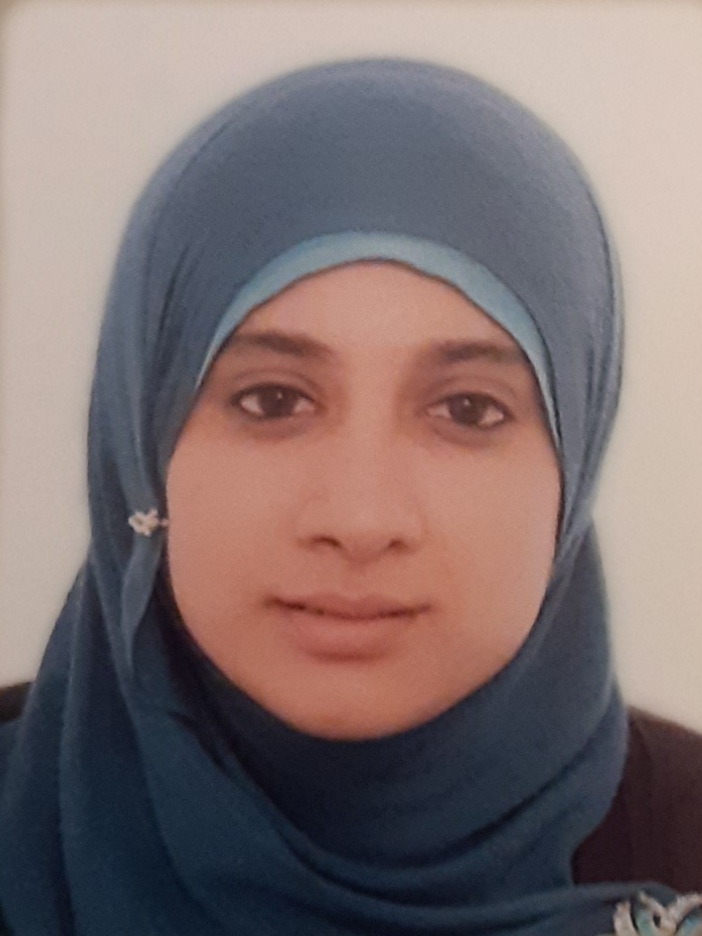 I am a Mizan Practitioner based mainly in Goodmayes, Ilford (East London), however I also practise in Romford Essex depending on the time and day of your appointment. We are a family run clinic and also offer cupping therapy, cupping massage, lymphatic drainage and deep tissue massage. We have male cupping and massage therapists on site.
Phone: 07828 415665
Mizan Courses:
Mizan Practitioner Training
Fertility Training
Marlena Mrowiec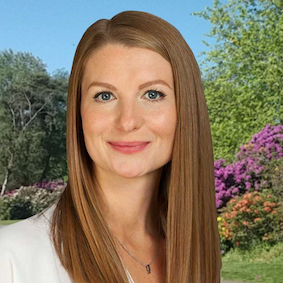 My name is Marlena and I am a full spectrum Doula and Birth keeper.
I started my journey with Mizan Therapy in 2021 completing a Practitioner Training, Pregnancy and Postnatal Training soon after.
I originally come from Poland and have been living in the UK since 2007.
I have always been fascinated and passionate about everything related to women's health, fertility, pregnancy and birth.
After walking my own path to self healing, I have helped many women including friends and family who struggled with various women's health issues.
In my daily practice, I often use herbs, aromatherapy oils, homeopathy, grounding, meditation, daily gratitude and affirmations, energy healing, mindfulness and yoga.
I am very passionate about conscious, holistic and healthy life style as well as plant-based whole food diet.
I am based in East London and work across whole London and borderline with Hertfordshire and Essex.
Website: https://www.marlenadoula.com/
Facebook: https://www.facebook.com/MarlenaDoulaLondon
Instagram: https://www.instagram.com/marlena_doula/
Phone: 07557 734470
Mizan courses:
Mizan Practitioner Training
Fertility Training
Mizan Pregnancy and Post Natal Training
Nahila Hussain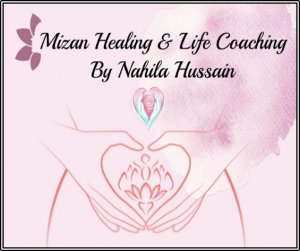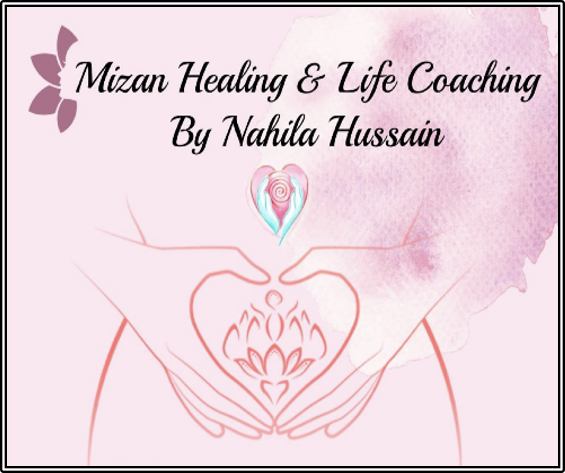 A warm greeting to you beautiful sisters. My name is Nahila Hussain and I am a Life Coach and Mizan Practitioner. I am also a Director of Evolve initiative; a Community-Interest Company, working with young adults 18-25 year olds. I am keen to learn more about aromatherapy as I strongly believe in the benefits of natural medicine and am currently learning more about this.
I have a passion for supporting women from all age groups and backgrounds through the struggles they face as women with their bodies both emotionally and physically. To help support them to live a balanced, healthy and happy life.
Mizan therapy supported and helped heal me after a 14 year battle with endometriosis. My personal journey is the drive force behind me to support healing in women's health.
If you are interested in booking an appointment to begin your healing you can contact me via email or Facebook.
Courses completed:
Mizan Practitioner
Mizan Fertility Practitioner
Mizan Pregnancy and Postnatal Practitioner
Farzana Umar

I love Mizan Therapy and other holistic therapies. I have a keen interest in helping women's health and well-being. I have a First Class Honours Degree and Masters Degree, a Diploma in Aromatherapy, Diploma in Meridian Psychotherapy, Emotional Freedom Technique (L1&2), Mizan Practitioner, Mizan Pregnancy and Postnatal, Fire Cupping, Moving Massage Fire Cupping, Hijama, Energy and Emotional Healing. I have a keen interest in Traditional Chinese Medicine and have completed short courses in Chinese Herbal Medicine and am currently a student in Tibb Herbal Medicine. I love how the mind-body is connected in all ancient healing traditions and how organs are connected to our emotional well-being.
For me, Mizan is so much more than just 'womb healing', I feel it helps bring the body back into balance physically and emotionally. It helps women reconnect with their own innate power of self-healing and inner strength. It allows women to become more in-tune and intuitive to their bodies and what their bodies telling us. I hope you allow me to take you through a Mizan healing journey. Looking forward to connecting with you. Peace and Love. Farzana x
Website : www.naturallywellbeing.co.uk
Courses completed:
Mizan Practitioner
Mizan Fertility Practitioner
Mizan Pregnancy and Post Natal Practitioner
13 Mizan Moons

Núria Macanás Comas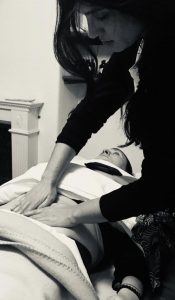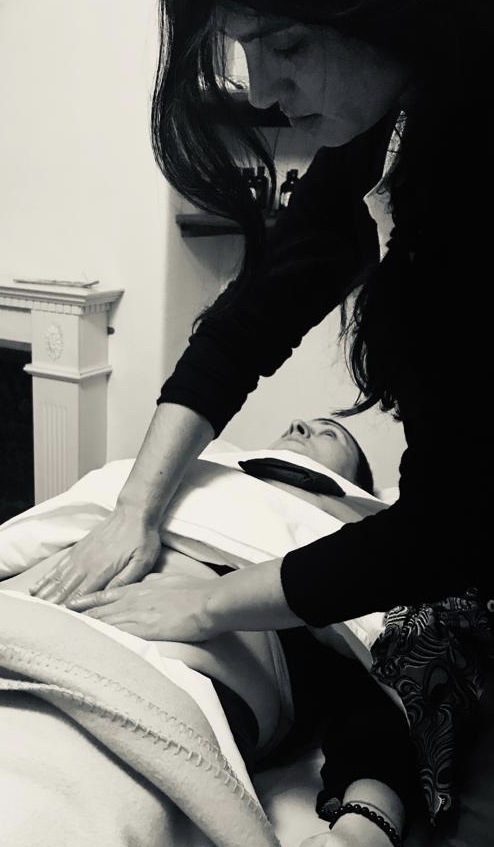 I am a doula and a Mizan Therapy practitioner.
I love what I do mainly because I love supporting women, nurturing and helping them in addition to connecting as women.
I am very passionate about the instinctual nature of women, our strengths and capabilities for healing as well as traditional women's health, holistic remedies, nature and mindfulness in life. Emotional health and fertility are my big concerns.
My name is Núria and Meraki should be my middle name! ?
Website: https://nuriadoulamizan.wordpress.com/
Courses completed:
Mizan Practitioner
Mizan Fertility Practitioner
Mizan Pregnancy and Post Natal Practitioner
Bushra Finch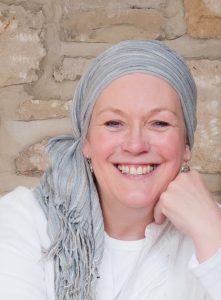 I have been working in women's health since around 2000 and have been developing my passion for all things womby!
I trained as a doula with Michel Odent and then later learned about Arvigo Massage and trained with Rosita Arvigo. I then discovered a wide range of abdominal massage from various healing traditions, especially Malaysia and Indonesia, went on to launch Mizan Therapy in 2010 and am now committed to teaching this exciting new technique to others. Somewhere in there I also found time to study TIBB medicine with Hakim Salim Khan.
I work at the Mizan Clinic in Shipley.
Website: www.mizanclinic.com
Creator and Founder of Mizan Therapy