Work one to one with Bushra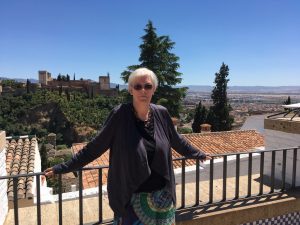 I have been working with women…. all my life really, just falling into the role…… but consciously choosing this journey in 2000.
I was a doula before doulas were a thing. Once I realised there was a growing call for birth support I trained as a doula with Michel Odent and Liliana Lammers. This led to me travelling to America to train with Rosita Arvigo in Maya Abdominal Massage. At that time I wasn't aware that there were as many womb healing techniques as there are traditional healing; since learning that, I have borrowed from other traditional sources, such as Malaysia and Indonesia, blending these techniques into a new and exciting form, Mizan Therapy.
My herbal training was with Hakim Salim Khan in Unani-TIBB medicine and I have taken from that to formulate Mizan Botanicals healing herbs that can be used alone or alongside Mizan.
I have been asked to present at several international conferences about birth, postnatal healing and women's health, as well as podcasts and magazine articles.
In short, I bring the experience of over 20 years in the field to give you individualised support for fertility enhancement, hormone balancing, pcos, endometriosis, fibroids or any womb health improvement you would like. I offer online consultations, a few limited in-person treatments and short, stand-alone live workshops on specific womb-health related topics.
Click here to book a one to one consultation. This link will take you to my personal website.
Click here to see the workshops offered.