Beth Slater
Beth has been a Practitioner of Mizan Therapy since 2014.  Her main focus in her work is Women's Health through all the seasons and cycles of life from menarche to menopause, everything in between and beyond. Beth occasionally assists with teaching on the Mizan Therapy Practitioner training courses, she also personally teaches Reiki, uses various Holistic Therapy and Massage techniques with her clients and facilitates meditation groups and day retreats.
Beth lives in Barnsley, South Yorkshire with her family. She is passionate about health, wellbeing, nature, and connection. Beth also loves dogs, walking, books, yoga, cooking and snuggling up by a warm fire or being out in the sunshine depending on the season.
Hannah Walton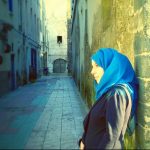 Hannah has been a Mizan Practitioner working in Birmingham for the past 3 years. She went on to do the Mizan Pregnancy and Postnatal course and also the 13 Mizan Moons. She runs women's retreats in Morocco and has her home clinic, where she practises Mizan and other holistic therapies including Hijama.
Kirsty Aspinall
Pilar de la Llave Alegri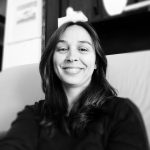 Pilar trained to be Mizan Therapist with Bushra in 2017, the year Mizan Therapy arrived to Australia!
She wanted to go back working with women after being a full time mother and adapting to another country.
Pilar embraced Mizan and been sharing it lovingly to many women since then.
She loves being part of the Mizan Therapy trainings, seeing how all this beautiful womens (and mens) leaves after the training and goes on the path of healing and giving  relief and hope to others.
Rosa Davies
Tayba Azim
Tayba has been a Mizan Practitioner since 2019 and is based in Leeds.
Tayba integrates Mizan with counselling when working with clients who have experienced trauma ranging from childhood experiences to miscarriages.
Tayba is passionate about women's sensuality, sexuality and intimacy in Islam, and educates women about their rights when it comes to their bodies and intimacy debunking myths around this topic.