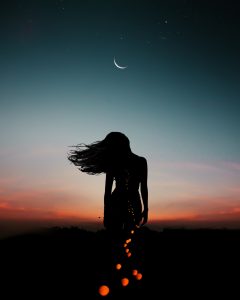 13 Mizan Moons is a programme following the cycles and seasons, delving into more depth of many of the issues we are addressing with the women with whom we work. The topics covered will aid personal development as well as deepening what you are able to offer others.
Starting in Spring, we will follow the seasons and cycles of the year, each gathering will be a reflection of the energetics of that particular cycle.
Throughout the course there will be opportunities for you to explore topics more deeply and then present what you have found to the group.
All the gatherings will be online, apart from the Advanced Training, which is an optional part of 13 Mizan Moons. I'm hoping that most of you will opt in, to continue your online journey into physical gathering and strengthen the bonds of sisterhood. Those including Mizan Advanced will be able to take advantage of a special price in recognition of your commitment to increasing and deepening your knowledge and connection.
Download the registration form, complete it and return to info@mizantherapy.com.
13 Moons 22:23 Registration and the T&C T&C.13 Moons.2022-23
The full schedule of topics and dates Info and schedule 13 Moons 2022:23
"The 13 Mizan Moons. When I think about it, the first thing that comes to mind is how I'm looking forward to catching up with Bushra and the lovely Mizanis every month for a whole year! It has been so much fun, very interesting, lots of knowledge and understanding." Pilar
"So far we have come together to share knowledge, reflect on experiences and our practice and gain new knowledge and insights with the guiding hand of Bushra. Looking deeper into the health issues and how best to facilitate and promote healing in those who access Mizan has made a difference in the way I practise. It has given me a more solid knowledge base to work from and opened up new ideas for me to run my business, and boosted confidence to work with herbs and other Mizan tools for wellness." Hannah
"Mizan Moons has been a great way to connect on an intimate level with other practitioners I've not previously worked with. Gaining in-depth knowledge, sharing experiences and research is invaluable." Manie