There's still more work needed to period poverty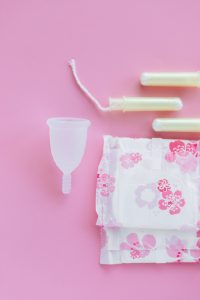 For most of us, menstruation is a monthly event. For some of you it may pass by without much thought, for others it may be the herald of discomfort; it may be a blessing or a trial. But there are some women for whom menstruation is a complicated event because they cannot afford to buy period products.
Plan International UK, a children's charity, found that one in 10 young women aged between 14 and 21 could not afford to buy period products. In London, the number was one in seven. Period poverty can be the cause of regularly missed school. In the UK, 137,500 girls missed a day of school last year not being able to afford period products. https://plan-uk.org/media-centre/plan-international-uks-research-on-period-poverty-and-stigma
The government in England followed in the Welsh and Scottish government's footsteps and have ensured that menstrual products would be available in all schools and colleges across the country. But when the schools are closed due to lockdown, how do they access these essentials? And what about the numbers of young women who are not in education and miss out on this initiative?
From 1st January, there will be no VAT on period products in the UK. This is fabulous news but raises a question. The "tampon tax" funds have been used by the Government to fund charities working to end period poverty. Hopefully they will continue to invest in such schemes to end the stigma of periods put an end period poverty once and for all.
Periods are not a luxury, they are essential to life.