Bushra Finch
Bushra has been working in women's health since 2000 and has a passion for all things womby!
She trained as a doula with Michel Odent and then later with Rosita Arvigo in The Arvigo Techniques Maya Abdominal Massage. Bushra has studied with traditional healers of Malaysia and Indonesia, as well as TIBB medicine with Hakim Salim Khan and went on to launch Mizan Therapy which she is now committed to teaching others.
Bushra believes that Mizan practitioner trainings should be safe, nurturing and healing for the participants, building lasting relationships between the course members and a sense of belonging to the Mizan family.
Apprentices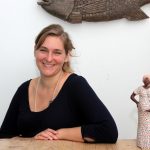 Ruth Willis
Ruth trained to be Mizan Therapist with Bushra in the Spring of 2014, and has assisted on the practitioner training since Spring 2015.
Ruth brings to the training her years of experience of being a doula and holding space, and is always there is help new trainees feel at ease, as well as her knowledge of Mizan and women's health.
Ruth has a successful Mizan practice in Newcastle and as such is a great support to those just starting out in Mizan Therapy.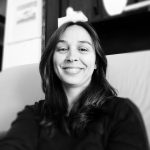 Pilar de la Llave Allegri
Pilar trained to be Mizan Therapist with Bushra in 2017, the year Mizan Therapy arrived in Australia!
She wanted to go back working with women after being a full time mother and adapting to another country.
Pilar embraced Mizan and been sharing it lovingly to many women since then.
She loves being part of the Mizan Therapy trainings, seeing how all these beautiful women (and men) leave after the training and go on the path of healing and giving relief and hope to others.
Training assistants
Beth Slater
Beth is a Holistic Therapist practicing Mizan, Reflexology, Reiki and various massage treatments. She has her own practice in Barnsley, South Yorkshire, where she treats women, men and children, providing individual therapies, packages or tailor made treatments using her different skills.
Beth trained as a Mizan Practitioner in 2014 and went on to become an Advanced Practitioner in 2015.
Beth is passionate about Mizan, helping people, health and wellbeing and her life balancing work and motherhood. Beth's previous work before studying holistic therapies was childcare, mainly childminding at home, she has a caring nature and enjoys nurturing others.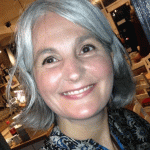 Terri Stevens
Terri became a Mizan therapist in 2016 and in 2017 went on to become an advanced practitioner. She is also a yoga teacher (Iyengar trained) , a reflexologist, massage therapist and a recognised birth and post natal doula. She has trained in Mindfulness and facilitates a Joy of Living meditation group once a week. Terri has her own practice in The Lizard in Cornwall and also travels to see clients in Sussex once a month.
Terri feels passionate about health and wellbeing and helping people reconnect with themselves physically, emotionally and spiritually.  She is a mother of three and grandmother of four and has personal experience of miscarriages, ectopic pregnancies , infertility, IVF, painful menstruation, and is now embracing becoming a mid life woman and peri menopause. She feels it is such a joy and a great blessing to work with woman and to be so fortunate to assist Bushra with practitioner training.
Training support
Jay Kelly
Jay is a Fertility Specialist that supports our team of practitioners during the training process.
A Mizan Practitioner herself, Jay specialises in using EFT, mindfulness & hypnosis/meditation for the mind-body connection and emotional balance during fertility journeys, as well as supporting fertility on a practical level.
As well as being a mama to 4, Jay has also been through IVF as a surrogate to help friends become a family.