Bushra Finch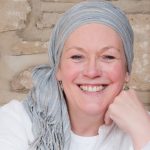 Bushra has been working in women's health since 2000 and has a passion for all things womby!
She trained as a doula with Michel Odent and then later with Rosita Arvigo in The Arvigo Techniques Maya Abdominal Massage. Bushra has studied with traditional healers of Malaysia and Indonesia, as well as TIBB medicine with Hakim Salim Khan and went on to launch Mizan Therapy which she is now committed to teaching others.
Bushra believes that Mizan practitioner trainings should be safe, nurturing and healing for the participants, building lasting relationships between the course members and a sense of belonging to the Mizan family.
Pilar de la Llave Allegri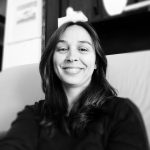 Pilar trained to be Mizan Therapist with Bushra in 2017, the year Mizan Therapy arrived in Australia!
She wanted to go back working with women after being a full time mother and adapting to another country.
Pilar embraced Mizan and been sharing it lovingly to many women since then.
She loves being part of the Mizan Therapy trainings, seeing how all these beautiful women (and men) leave after the training and go on the path of healing and giving relief and hope to others.
Beth Slater
Beth is a Holistic Therapist practicing Mizan, Reflexology, Reiki and various massage treatments. She has her own practice in Barnsley, South Yorkshire, where she treats women, men and children, providing individual therapies, packages or tailor made treatments using her different skills.
Beth trained as a Mizan Practitioner in 2014 and went on to become an Advanced Practitioner in 2015.
Beth is passionate about Mizan, helping people, health and wellbeing and her life balancing work and motherhood. Beth's previous work before studying holistic therapies was childcare, mainly childminding at home, she has a caring nature and enjoys nurturing others.
Núria Macanas Comas
Núria is a doula based in London with a background in Social Education and specialised in Early Childhood Development.In 2017 Núria participated in the Wombspace workshop in Bristol and she was reborn. Reconnecting with herself,….  and the moon.
After that, in 2018 Núria trained as a Mizan Practitioner. In 2019 completed the Mizan Therapy Pregnancy and Postnatal training, and in 2021 the Mizan Fertility training. Currently deepening in a personal/practitioner level with the 13 Mizan Moons journey, and blissfully assisting Bushra.
Núria puts her heart into everything she does. She is just grateful to be a mizani and to be here. Oh and she adores chocolate!
Rosa Davies
Rosa first trained as Mizan practitioner in 2017 and has gone on to complete the Pregnancy and Postnatal Practitioner training, Advanced Practitioner training and 13 Mizan Moons.
She has been working with expectant parents and their partners through pregnancy, birth and postnatally since 2007 as a Doula and running pregnancy yoga and postnatal classes, birth preparation workshops, and holistic treatments. Rosa found out about Mizan when looking for holistic treatments for the womb and abdomen to further support women beyond and before pregnancy and postpartum – through all stages of life.
Rosa also offers treatments in Scar tissue Release, Postnatal Recovery Massage and is currently training to be a Myofascial Release practitioner.
She runs her practice in Ringwood on the edge of the New Forest.
Sofia Abalos Collins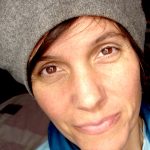 Sofia has a background in holistic massage and trained as a Mizan practitioner in 2017, which was life changing for her. At the time she was looking for ways to find emotional and physical balance in the aftermath of child loss during her second pregnancy. Learning to nurture herself, connect to her cyclic nature and work with these ebbs and flows was profoundly powerful and really important parts of the healing puzzle for her. Through following this work she reassembled herself, regained connection and peace.
Sofia's passion to support women to find balance, heal and reconnect led her on to doing the advanced practitioner Mizan training as well as the pregnancy and post-natal Mizan training. Alongside this she also trained as a Kinesiologist. She now specialises as a women's health practitioner with particular focus on digestive and hormonal health, though she feels that her main role is to hold space for women to explore their inner landscapes and help them find their own way back to healing.
Training support
Lena Macknenzie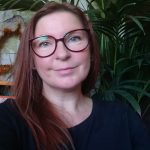 Lena is a Fertility Specialist that supports our team of practitioners during the training process.
A Mizan Practitioner herself, Jay specialises in using EFT, mindfulness & hypnosis/meditation for the mind-body connection and emotional balance during fertility journeys, as well as supporting fertility on a practical level.
As well as being a mama to 4, Lena has also been through IVF as a surrogate to help friends become a family.